" New horizons to discovery. We invite you to celebrate nature and culture in the wilderness of Argentina. "

Deltadventure: nature and adventure in the islands of Delta.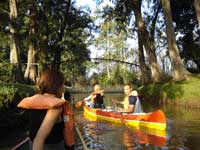 Services included: train from Bs.As. with TC, transfer on a typical island motor boat from Tigre, 2 activities (canoeing, trekking or horse riding), Delta bilingual guide and full board (coffee, asado and tea). Drinks are not included. Ask fot private transfers and week days.

Hour of exit:
Saturday
Duration:
Every Day
Rate per Person:
U$S 70.00
For Reservations or Consultation:
Mail: info@differentba.com.ar
Page Web: Contact
Phone: (54 11) 4761 6380
---

Natural Reserve of Iberá, Corrientes: wild life.

Services included: private transfers from Mercedes (Corrientes) to Colonia Pellegrini (where is located the Iberá lagoon), 2 nights in hostal DBL room with private bathroom, full board, 2 safaris in a motor boat, 1 trekking in the reserve. Drinks are not included.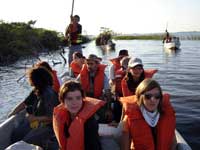 Duration:
3 Days / 2 nights
Rate per Person:
U$S 300.00 + Bus.-

Salidas Programadas :
Refugios del palmar – Multiaventura -
Reserva Ecológica Ribera Norte – Luna Llena –
Overland Patagónico – Playas y Ruta 40 –
Travesía Trasandina – Overland –
Antofagasta de la Sierra – Puna Mágica –
Machu Pichu en 4 por 4 desde Salta.
Catamarca Verde.
Salta Multiaventura.
Valles calchaquíes.
Iruya y Humauaca.

For Reservations or Consultation:
Mail: info@differentba.com.ar
Page Web: Contact
Phone: (54 11) 4761 6380
---