GAUCHO PARTY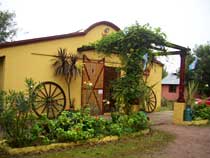 You Should not miss a visit to a typical Argentine rench or "estancia" to enjoy the taste of the real meat tumovers or "empanadas"and savor an local-style barbecue served with exquisite Argentine wines.
You will be delighted by the live folkloric music, dancing, and gaucho skill-show including the traditional "sortija" race. You may also choose to ride on horseback or on a "sulky" carriage.
Estancia Don Silvano, is located 87 km away from the city, in Exaltacion de la cruz, Capilla del Señor.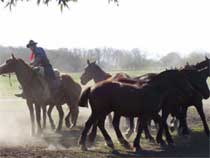 Hour of exit:
The pick-up will start at 9.30 hs on Monday to Monday
Duration:
9 Hour
Rate per Person:
U$S 60.00
For Reservations or Consultation:
Mail: info@differentba.com.ar
Page Web: Contact
Phone: (54 11) 4761 6380
---