Cellular Rates in Argentina - Special Promotion -


Cellular Rental
AR$ FREE - Special Promotion
Airtime minute
AR$ 1.00 (plus Local, National or International communication)
Insurance
AR$ 15.00*
*it covers 50% of the cellphone`s cost
(RATES IN ARGENTINIAN PESOS)
Local, National and International Communications per minute.
Locals
AR$ 0,25
National
AR$ 0,65
Argentina - Mercosur
AR$ 1,75
Argentina - U.S.
AR$ 1,95
Argentina - Europa
AR$ 2,99
Argentina - México
AR$ 2,20
Incoming calls
AR$ 1.00
The price doesn´t include tax.
We don´t have extra costs nor require minimum number of calls.
Models:
Pick your favorite depending on Stock available. Configured with long duration battery, fast charger and holder/leather case.

Requirements and guarantee
ID + Voucher of credit card to guarantee the phones and possible calls.

Delivery and Pick up
Free delivery and Pick up in Buenos Aires, Mendoza Travel and Cordoba Capital 24 hours a day.

Reservation
Confirm by e-mail the number of the cell phones that you will need in order to send you the phones numbers in advance.

Payment Process
We can debit the payment on your credit card, or you can pay cash . When you finish the contract we provide the bill with the details of the calls.

OTHER SERVICES OF OUR COMPANY
Rent of GSM
cellular phones
Satellite rent with global and World-wide cover
Rent of laptop and notebooks
Rent of projectors and screen
Rent of radios
Price Guide
Daily
$ 99,00
Deposit (guarantee)
U$D 1000/1500,00 (cash / Credit Card)

Weekly

15 days

$ 330,00

Delivery
FREE
Monthly
$ 899,00
In Buenos Aires , Mendoza Travel and Cordoba
One day rental has a Delivey fee of $15.00
The rates doesn´t include TAX
Rates are in Argentinia pesos
Notebook / Laptop Rental: Price Guide.
| | |
| --- | --- |
| Daily | $ 99,00 |
| Weekly | $ 330,00 |
| 15 days | $ 599,00 |
| Monthly | $ 899,00 |
| Delivery** | $ FREE * |
| | |
| Deposit (guarantee) | U$D 1000/1500,00 (cash or Credit Card - The amount depends on the model) |
In Buenos Aires , Mendoza Travel and Cordoba (if there is Stock available) ** One day rental has a Delivery/pick up fee of $15.00


The rates doesn´t include TAX
Rates are in Argentinia pesos



| | |
| --- | --- |
| - P. IV o Similar (Sempron 2800 o Celeron) | - Wi Fi |
| - 512mb RAM | - 40 o 60gb Hard Disc |
| - CD Burner and DVD player (DVD-CDRW) | - 14/15" Screen |
OTHER MODELS:
HP NX 6125
TOSHIBA SATELLITE A60/65
COMPAQ PRESARIO V2000

HP NX 7400:
| | |
| --- | --- |
| Daily | $ 150.00 |
| Weekly | $ 450.00 |
| 15 days | $ 899.00 |
| Monthly | $ 1200.00 |
| Delivery** | |
In Buenos Aires , Mendoza Travel and Cordoba (if there is Stock available) ** One day rental has a Delivery/pick up fee of $15.00
TAX Not Included
Rates in Argentinian Pesos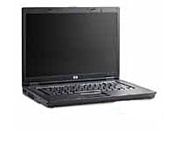 | | |
| --- | --- |
| - Dual core (more than pentium IV) | - Wi Fi |
| - 1gb RAM | - 60gb / 80gb Hard Disc |
| - CD Burner and DVD player (DVD-CDRW) | - 14/15.4" Screen |
Guarantee

By credit card or by cash: Its necessary U$D 1000 / U$D 1500 depending on the model rented.
Models
Pick tha model that you prefer, It is recommended to Ask about stock available of each model.
Delivery and Pick up
Free delivery and Pick up in Buenos Aires and Cordoba Capital 24 hours
Reservation
Confirm by e-mail the number of the cell phones that you will need to send you in advance the phones numbers
Payment Process
We can debit the payment in your credit card, or you can pay cash . When you finish the contract we delivery the bill with the details of the calls.

OTHER SERVICES OF OUR COMPANY

Rent of GSM cellular phones
Rent of celullar phones to use in Argentina
Rent of laptop and notebooks
Rent of projectors and screen
Rent of radios